Gift the joy of gymnastics with BEYOND MARINA Air Track, now at special prices for the festive season !
CHOOSE YOUR OWN SUP
The Best Choice
for Your First SUP
EPIC Collection

Shop Now
Start your SUP journey confidently with the All-Round ISUP. This beginner-friendly board offers stability and easy handling on the water. Whether you're paddling on calm lakes, catching waves, or navigating rivers, this versatile board has you covered. Its wide design ensures excellent balance and maneuverability so you can progress at your own pace. Dive into paddling with the All-Round ISUP and experience the joy of versatile exploration.

Looking for Better Safety
& Long-Distance Paddling
DISCOVERY Collection

Shop Now
Take your stand-up paddleboarding to the next level with the Touring ISUP. Ideal for intermediate paddlers, this board combines enhanced safety features with the ability to embark on long distance adventures. Its stable and durable construction ensures a smooth glide for exploring long stretches of water. With a streamlined shape and premium materials, it delivers optimal performance and comfort during extended paddling sessions. Prepare for unforgettable cruising as you push your limits and discover new horizons with the Touring ISUP.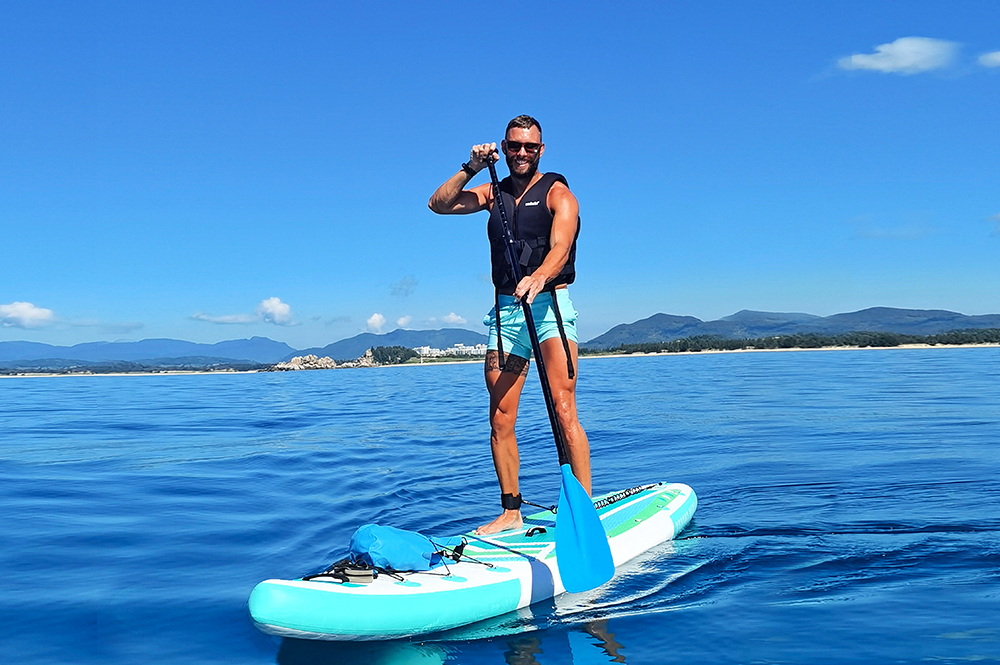 Unleash Your Speed
& Dominate the Water
RACE Collection

Shop Now
Unleash your inner speed enthusiast with the Racing ISUP, the ultimate choice for experienced paddlers seeking adrenaline-pumping paddling. Designed for racing, this high performance board combines sleek aerodynamics with exceptional maneuverability. Slice through the water at lightning speed and leave the competition in awe. Master special tricks and experience the exhilaration of paddleboard racing. Gear up, dominate the water and conquer the competition with the Racing ISUP.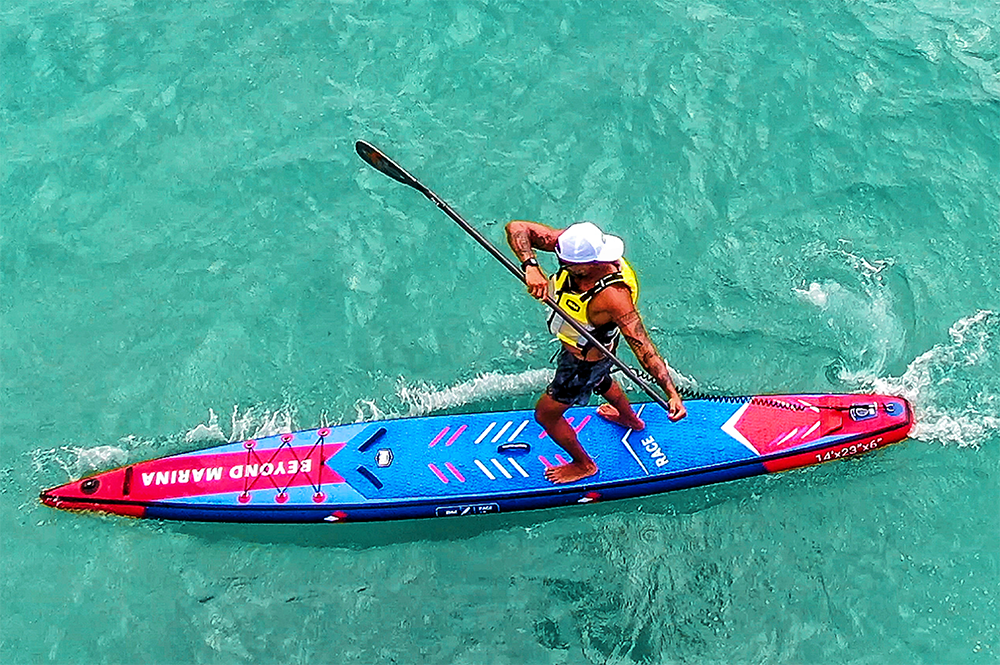 KAYAK
Kayaking offers a wonderful escape at any time, and particularly in the present moment. Individuals across all age groups are seeking opportunities to venture outdoors, resulting in a remarkable upsurge in the demand for our inflatable kayaks.
View All
Let BEYOND MARINA be your trusted support
You Ask, We Help.
Contact Us
Let BEYOND MARINA be your trusted support
You Ask, We Help.
Contact Us
Our Vision
BEYOND MARINA® envisions providing outdoor enthusiasts with reliable gear that enables them to fully enjoy the wonders of the outdoors and confidently embrace new adventures. Our goal is to serve the seasoned explorer as well as the first timer, ensuring that everyone has access to reliable equipment for their outdoor pursuits.
Our Mission
Driven by an insatiable spirit of adventure, we focus on top-tier manufacturing and design. Every stitch, material, and feature is crafted to endure. We're committed to innovation and customer satisfaction and aim to be your trusted companion on every journey.
Our Team
We push the boundaries of exploration and redefine what is possible. Since 2018, we've been creating exceptional gear that exceeds expectations and stands the test of time. Join us in embracing the extraordinary. Trust your potential and experience the world with BEYOND MARINA®.
"I Have Had The Best Time Withmy New Board And Regret Nottaking The Plunge And Buyingone Sooner!"
01
Glendon
"Very solid board and lightweight, I am a kayaker but this is so easy to pack in bag and take on holiday with you in campervan, had lots of fun on it so far, quality is very good."
02
Paul Creasey
"Very happy with my purchase. Very easy to inflate and deflate. Comes with everything you need to paddleboard and really stable in the water"
03
Simon
"Great quality product strong materials.. Looks and feels solid easy to assemble highly recommend."
04
Emma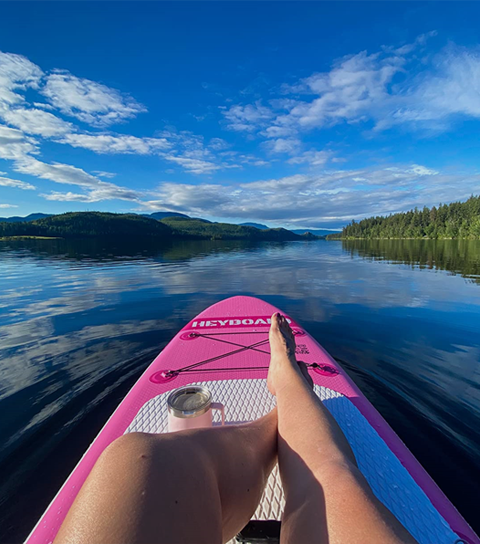 "Il est super la grandeur et la largeur est juste parfaite le seul petit défaut c'est le sac il n'est pas assez grand pour tout contenir mais pour le reste tout est ok"
05
Chloe
"This board is very easy to set up and get on the water in a matter of minutes. It is light weight and packs easily so you can take it anywhere."
06
Ashley J.
JOIN OUR ADVENTURES & SHARE YOURS